Thomas Dickson

I have a MA in industrial design from The School of Architecture at The Royal Academy of Fine Arts in Copenhagen and have also a degree in journalism from the Danish School of Journalism in Aarhus.
Today I run the design consultancy Dickson Design. Before this I was a research associate professor at the Center for Design Research Aarhus School of Architecture. Previously I held a position from 2002-04 at Lego Company, where I helped them building a department called 'Vision Lab', which was a research unit focusing on children, play, learning, design and global cultural trends.
For 12 years, from 1990 to 2002, I had my own one man design- and communications company – Tomcat Design –

where I served many clients with industrial, graphic and exhibition design, plus communication.
Before getting my masters degree from The Royal Academy in Copenhagen I studied for a year at Art Center College of Design in Los Angeles.
I have also written the books:
"Dansk design" (Danish design) published by Gyldendal in 2006.
"Design og ledelse" (Design and Management),
written together with professor Tore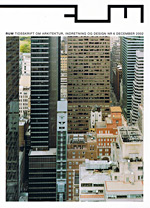 Kristensen from Copenhagen Business School, and published by Danish Design Center in 2004.

"Designforskning – en international oversigt" (Design Research – an International Survey) published by Aarhus School of Architecture in 2002.
Besides that I have written lots of articles and commentaries on design in various media. In the years of 1999 and 2000 I was the editor of design and architecture at the daily newspaper "Information". In 2000 to 2002 I was editor in chief for the design and architecture magazine RUM, and from 1996 to 2002 editor for the Danish Design Associations magazine Rum & Form.
From 1999 to 2002 I was a board member of the Danish Design Association, from 2000 also treasurer.
In the years of 2008 to 2010 I was a board member for the "Crafts and Design Section" of the "Danish Arts Council" along with industrial designer Louise Campbell and jewelry designer Bess Kristoffersen.